Elite Tooling Scandinavia
Elite Tooling (Part of the Tivoly Group) is a long established manufacturer of High Performance Cutting Tools, supplying Aerospace, F1 and the Oil and Gas Industries.
At our state-of-the-art manufacturing plant in Rotherham UK, we produce all kinds of special tools for the metal industry.
Customers count Aerospace, Automotive as well as heavy industry over to the watchmaking industry.
Our specialty is extremely advanced Solid Carbide tools with very short lead time. For uncoated tools 24 hours and for coated tools 48 hours, after approval of drawing.
All tools are prepared according to the customer's request, from the most simple sketch to advanced drawings. All made in our own design office – always approved by the customer before production.
Presentation of ETL Rotherham UK
Elite Tooling (Part of the Tivoly Group) a long established manufacturer of High Performance Cutting Tools, supplying Aerospace, F1 and the Oil and Gas Industries. Working to extremely high tolerances, we pride ourselves on the quality of our workmanship and our fast turnaround.
We are working to extremely high tolerances, we pride ourselves on the quality of our workmanship and our fast turnaround.
Sutton Tools Celebrates 100 Years
Celebrating 100 years, manufacturing cutting tools for Australia… and the world. A retrospective insight into Sutton Tool's history, milestones and achievements in becoming Australia's manufacturer of world class cutting tools.
Sutton Tools Pty Ltd established 1917, is one of the oldest Australian family owned 4th generation operated businesses in Australia. With four manufacturing operations Sutton Tools is Australia's only production manufacturer specialist and supplier of globally competitive quality cutting tools.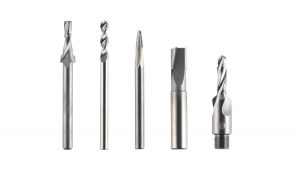 Asahi Diamond Industrial is one of the world leaders in Diamond tooling supporting Engineering industry with high quality Diamond products that are reliable and cost effective.
Used in a wide range of applications, Diamond tools are used within the mining sector for drilling and geotechnical operations where high quality and reliability is required.
Technology advances are so rapid that one year old technology may be considered redundant. To keep pace with these technological advances Asahi Diamond continually develops and modifies high precision, highly efficient tools, while promoting application development.
Asahi Diamond Industrial through a stable supply of raw materials and through a constant development process can guarantee stable, high quality products across the range.
KINTEK Group has been working in the field of tool holders for machines for more than twenty years.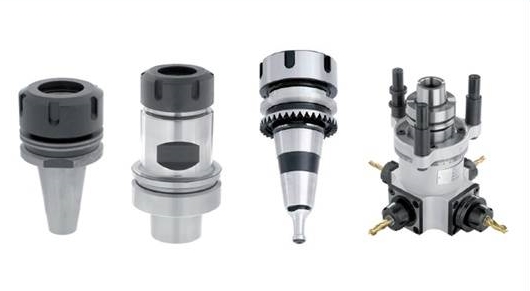 The main target to be pursued and guaranteed over time is the improvement of the services and products offered to the customers in order to increase their satisfaction and the commercial activity in the various national and international markets.
KINTEK relies on the collaboration of about 100 people located in the various productive and commercial branches in Italy and Hungary. Thanks to a long technical experience in this field, we have been able to develop a wide range of tool holders for the realization of any machine equipment (lathes and CNC milling machines) with the possibility to manufacture special products according to the customer's drawing. Today, we can state that 25% of the Group total sales volume depends on products realised according to the customer's drawing.
Cutting tools distinguished by their high precision, reliability and state-of-the-art technology for the last 40 years.
LATZ Cutting tools are well-known for their high precision, reliability and cutting edge technology. LATZ designs, produces and commercializes standard and special HSS and Carbide cutting tools for the main industrial sectors (aeronautics, automotive industry, etc.). A wide range of tools together with a vast experience offer the best solutions for the leading industries.
Provide our customers with high performance and top quality cutting tools offering the best technical support, service and guarantee.
Our offer comprises advanced machines ensuring high accuracy, reliability and productivity, designed to be able to handle the most complex machining processes. Advanced solutions for the manufacture of high value-added components which are developed in close collaboration with leading companies in their sector resulting in fully automated solutions and turnkey lines; and advanced services based on the latest information and communication technologies.
The AMADA Group is one of the world's major machine tool manufacturers. Internationally AMADA is renowned for its innovation in technology.
AMADA offers for every application the right sawing tool. Our product portfolio consists of Bi-Metal-Blades
Carbide tipped as well as circular saw-blades. For decades, the name AMADA has stood for innovation,
excellent quality and performance in metal band saws and metal band saw blades.
Julia gave itself a very precise and declared aim: to become the world's best specialist of cutting with circular saw blades and knives.
For this, we think that it is important to offer a range of products that meet the needs of the market and therefore, besides cutting-off saws, DIN saws and bandsaws in HSS, the products that represent the core of our business, we also offer today solid carbide saws manufactured to DIN standards, carbide tipped circular saws for cutting ferrous metals and "dry cut" saws for use on dry cutting machines.
Ib Jørn Andersen
Adviser Advanced Engineering
Phone  +45 75 56 56 41
Mobile +45 60 19 65 61